Follow the Pacific Varsity Women on Instagram!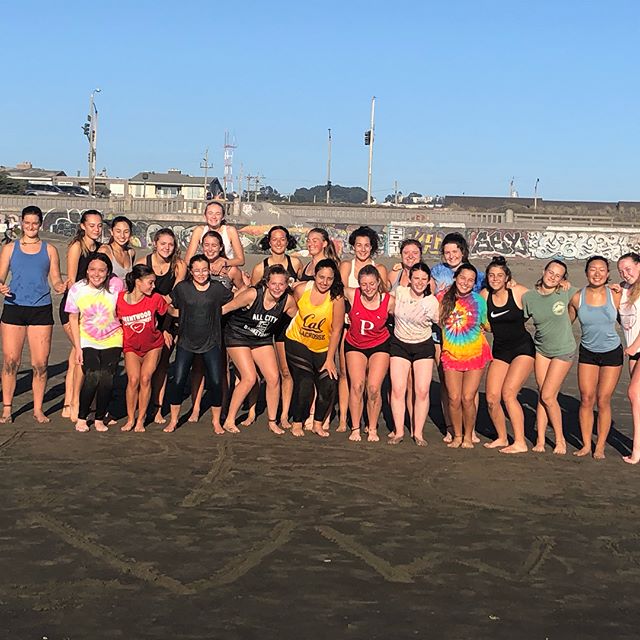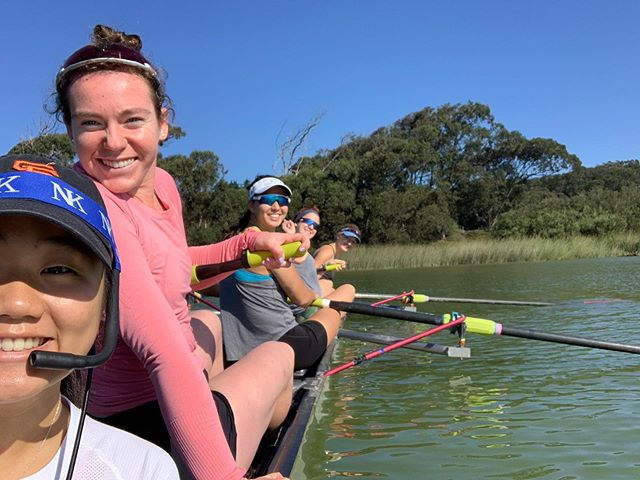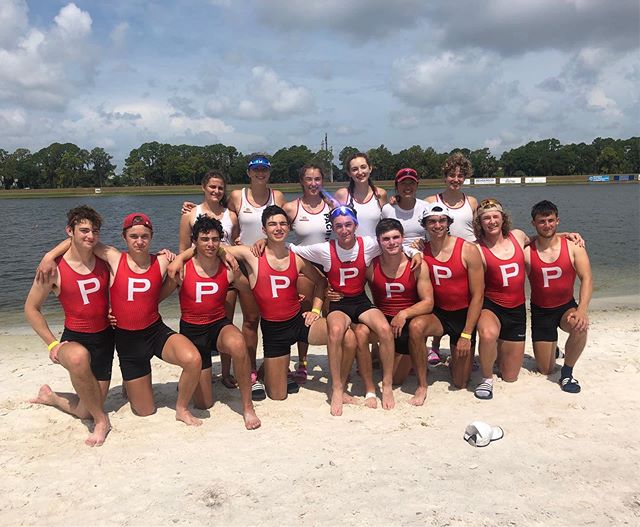 The story of Elyse McNamara-Pittler's summer at Row West was not just one of medals and fun in the sun. Two months before camp was set to begin, Elyse was on a skiing trip with her family and tore her ACL in an unfortunate accident. With the help and advice of her doctors she was able to avoid surgery and continue to train for camp, albeit with significant physical therapy and limited abilities.
The doctors told me I had a small tear in my calf, a complete tear in my ACL and I needed to get surgery. It would be at least 9 months before I could row again.
While I was deeply saddened and upset by the news, I knew that if I was capable of skiing the rest of that day, I could row.
For the rest of the week I did intense physical therapy three times a day and regained nearly full range of motion. Five days later, I flew to LA for the start of Row West.
Colette, Annika, and Carly were invaluable in helping me make it through camp. If I had a bad practice or if I was in a lot of pain they reminded me to take my ibuprofen and did the physical therapy with me. While they were all competing for the top boat, I was bouncing between the A and B boats. My desire to row with my friends and Pacific teammates pushed me even harder. By the end of camp, I had earned the name Gimpy, and six seat in the top 8+.
 
- Elyse McNamara-Pittler - PRC Class of 2018
Four PRC Women Medal at Club Nationals!
Annika Sigfstead, Carly Bunuan, Colette Cross, and Elyse McNamara-Pittler were selected as members of the top 8 women at the Row West Racing Camp, earning a bronze medal as the U19 Eight. Bunaun and Sigfstead also teamed up to win Gold in the U19 4+ with Colette Cross and Elyse "Mcpitt" McNamara-Pittler being selected to the Row West U19 4+ B.
Bunuan would medal again in the Women's U19 2-A taking home 3 medals for the regatta.
Congratulations to Elyse, Colette, Annika and Carly from everyone at PRC!
Watch Carly and Annika push away from the competition & take gold!
PRC WOMEN PLACE AT HEAD OF THE CHARLES
Pacific crews competed at the 52nd Head of the Charles on October 23rd. Both Women and Men Varsity crews competed hard and had great races.
They all earned bids back for the following year by finishing in the top 50% of competitors. The Women's Four also earned a 5th place medal. GO PRC!
PRC WOMEN'S TRIATHLON
Varsity and Novice women's Last Super Saturday Practice of 2016 ­– 10k erg, 5mile run, 12 flights ofbeach stairs. Women training for two hours non stop, Let's get fit!